International Labour Organization (ILO)
Founding partner
The International Labour Organization (ILO) is a specialized UN agency created in 1919, in the wake of a destructive war, to pursue a vision based on the premise that universal, lasting peace can be established only if it is based on social justice. The main aims of the ILO are to promote rights at work, encourage decent employment opportunities, enhance social protection and strengthen dialogue on work-related issues. The unique tripartite structure of the ILO gives an equal voice to workers, employers, and governments to ensure that the views of the social partners are closely reflected in labour standards and in shaping policies and programmes.
The ILO's Women's Entrepreneurship Development programme (ILO-WED) is part of the Small and Medium Enterprises Unit (SME) and has been running for close to two decades. ILO-WED works on enhancing economic opportunities for women by carrying out affirmative actions in support of women starting, formalizing and growing their enterprises, and by mainstreaming gender equality issues into the ILO's work in enterprise development.
Learn more: www.ilo.org

International Trade Centre (ITC)
Founding partner
Founded in 1964, the International Trade Centre (ITC) is the joint agency of the World Trade Organization and the United Nations. ITC assists micro, small and medium-sized enterprises in developing and transition economies to become more competitive in global markets to contribute to sustainable economic development within the frameworks of the Aid-for-Trade agenda and the United Nations' Sustainable Development Goals. More information at intracen.org
Launched idn 2015, the ITC's SheTrades Initiative aims to connect three million women entrepreneurs and women-owned businesses to international markets by 2021. SheTrades works with governments, corporations and business support organizations to undertake research, shape enabling trade policies and regulations, facilitate financing, and expand access to public tenders and corporate supply chains. It provides women entrepreneurs with a varied learning environment and flexible curriculum on its www.shetrades.com platform. For more information, visit www.intracen.org and follow ITC on Twitter | Facebook | LinkedIn | Instagram | Flickr

International Telecommunications Union
The International Telecommunication Union (ITU) is the United Nations specialized agency for information and communication technologies – ICTs.
Founded in 1865 to facilitate international connectivity in communications networks, we allocate global radio spectrum and satellite orbits, develop the technical standards that ensure networks and technologies seamlessly interconnect, and strive to improve access to ICTs to underserved communities worldwide.  Every time you make a phone call via the mobile, access the Internet or send an email, you are benefitting from the work of ITU.
ITU is committed to connecting all the world's people – wherever they live and whatever their means. Through our work, we protect and support everyone's right to communicate.​
​ITU's global membership includes 193 Member States as well as some 900 companies, universities, and international and regional organizations. ​At ITU, members from the public and private sectors are working together to help shape the future ICT policy and regulatory environment, global standards, and best practices to help spread access to ICT services. Public-private collaboration has always been at the centre of ITU's work. Now more than ever, businesses realize that the path to sustainable growth can be found by working closely with governments, academia, as well as other stakeholders, in a common effort to put in place the right rules to drive investment, innovation and widely shared opportunities.
Learn more at itu.int

United Nations Development Program (UNDP)
Founding partner
The United Nations Development Programme (UNDP) is the UN's global development network, advocating for change and connecting countries to knowledge, experience and resources to help people build a better life.
We are on the ground in some 170 countries and territories, supporting their own solutions to development challenges and developing national and local capacities that will help them achieve human development and the Sustainable Development Goals. Our work is concentrated on three main focus areas:
Sustainable development
Democratic governance and peacebuilding
Climate and disaster resilience
UNDP helps countries attract and use aid effectively. In all our activities, we promote gender equality and the protection of human rights.
Learn more at UNDP.org

UN Global Compact
Founding partner
As a special initiative of the UN Secretary-General, the United Nations Global Compact  (UNGC) is a call to companies everywhere to align their operations and strategies with Ten Principles in the areas of human rights, labour, environment and anti-corruption. Our ambition is to accelerate and scale the global collective impact of business by upholding the Ten Principles and delivering the Sustainable Development Goals through accountable companies and ecosystems that enable change.
With more than 13,000 companies and 3,000 non-business signatories based in over 160 countries, and 69 Local Networks, the UN Global Compact is the world's largest corporate sustainability initiative — one Global Compact uniting business for a better world.
For more information, follow @globalcompact on social media and visit our website at unglobalcompact.org.

UN Women
Founding partner
UN Women is the UN organization dedicated to gender equality and the empowerment of women. A global champion for women and girls, UN Women was established to accelerate progress on meeting their needs worldwide.
UN Women supports UN Member States as they set global standards for achieving gender equality, and works with governments and civil society to design laws, policies, programmes and services needed to ensure that the standards are effectively implemented and truly benefit women and girls worldwide. It works globally to make the vision of the Sustainable Development Goals a reality for women and girls and stands behind women's equal participation in all aspects of life, focusing on four strategic priorities: Women lead, participate in and benefit equally from governance systems; Women have income security, decent work and economic autonomy; All women and girls live a life free from all forms of violence; Women and girls contribute to and have greater influence in building sustainable peace and resilience, and benefit equally from the prevention of natural disasters and conflicts and humanitarian action. UN Women also coordinates and promotes the UN system's work in advancing gender equality.
Learn more: UNWomen.org

Mary Kay
Founding partner
One of the original glass ceiling breakers and a visionary, Mary Kay Ash founded her beauty company in 1963 on the idea that women's economic empowerment through entrepreneurship was a step toward gender equality.
Today, Mary Kay Inc. is a leading advocate of women's empowerment and entrepreneurship, a multibillion-dollar beauty company with millions of independent sales force members in nearly 40 countries.
In 2019, Mary Kay has incepted the Women's Entrepreneurship Accelerator (WEA) initiative with 6 United Nations agencies, a multi-partnership solely focused on women entrepreneurship.
Through this unconventional and innovative multi-partnership of unique magnitude, Mary Kay is inviting our peers from the private sector but also the public sector, civil-society organizations, business associations, schools and universities to join forces with the Accelerator and collaborate to build an ecosystem that allows women entrepreneurs to thrive across the world.
Learn more at marykayglobal.com
Multi-stakeholder partnerships and collective engagement is crucial to drive the change that women entrepreneurs need across sectors around the world. Our collective journey with advocacy and outreach partners will focus on augmenting, amplifying and accelerating impact in support of the SDGs.
Commonwealth Businesswomen Network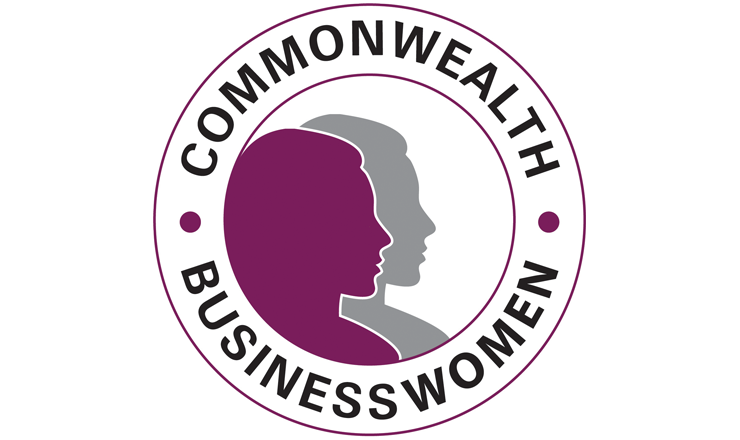 In October 2021, the Women's Entrepreneurship Accelerator (WEA) announced partnership with Commonwealth Businesswomen's Network (CBWN) to empower and support underserved women entrepreneurs across the 54 countries of the Commonwealth.
The Commonwealth Businesswomen's Network (CBWN) works with women in business by connecting Governments and the private sector to encourage, enable and embed women's economic empowerment. This is achieved through delivering activities, initiatives, products, and services focused on trade, talent, and training. It is the only accredited organisation focused on women's economic empowerment and directly recognized by 54 governments across six continents
Originating in May 2021, the Commonwealth Women's Entrepreneurship Accelerator (CWEA) is a strategic multi-stakeholder partnership from the CBWN, the Global Entrepreneurship Network UK (GEN UK) and Oxentia. It is a direct response to three developments: the agreement by all Commonwealth Heads of Government in London in 2018 "to work towards an increase in the number and enhancement of the success rate of women-owned businesses, break down gender barriers in all sectors, and increase opportunities for women to trade internationally"; the recognition by the G20 in 2020 that "there is a missed opportunity – to tackle the gap that needs immediate action, which is the representation of women in emerging fields"; and the UN Global Acceleration Plan to advance gender equality by 2026 and its Action Coalitions on Economic Justice and Rights and Technology and Innovation launched in 2021.
Learn more at www.cbwn.org and at www.thecwea.org
The new partnership with CBWN in support of CWEA further solidifies WEA's geographic scope of action across the 54 Commonwealth diverse country members in Africa, Asia, the Americas, Europe, and the Pacific, with 32 countries classified as "small states." Small states are especially vulnerable to climate change and developmental challenges including gender inequalities. Beyond scaling WEA and CBWN's foundational areas of work, the partnership will also significantly focus on policy and advocacy to advance systemic change engaging Commonwealth member states and leveraging its networks of organizations and key stakeholders in support of women in business or aspiring women entrepreneurs in and across the Commonwealth.
"The Commonwealth Businesswomen's Network is delighted to partner with the United Nations Women's Entrepreneurship Accelerator in this landmark initiative so we can unlock and unleash the power and potential for more women of diverse backgrounds. Through this partnership, we'll be able to more quickly harness our collective assets – for women, their communities and every girl that can and will be inspired by their stories."
Freda Miriklis, Chair, Commonwealth Businesswomen's Network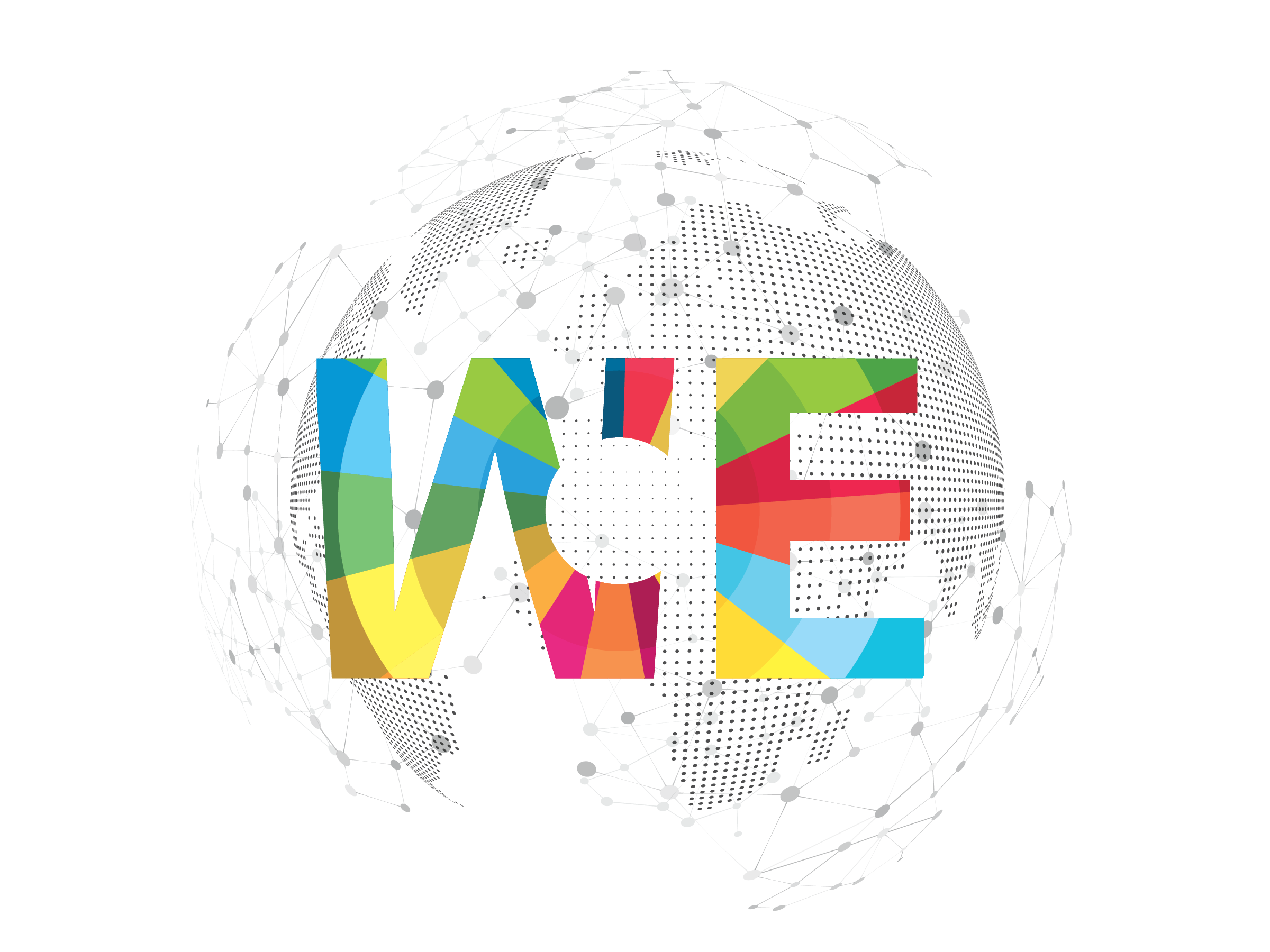 In November 2021, the WE Empower Challenge, a programme co-led by Vital Voices & the Global Futures Laboratory at Arizona State University, and first-of-its-kind competition for women social entrepreneurs, joined forces with WEA as an advocacy partner to maximize the development impact of women entrepreneurs.
The WE Empower UN SDG Challenge is a global business competition for women entrepreneurs who are advancing the UN Sustainable Development Goals and inspiring entire communities to act to create the world they want by 2030. The WE Empower UN SDG Challenge honors women entrepreneurs who are advancing the SDGs through their business practices. The opportunity recognizes their innovative work, ignites awareness about the valuable contribution women entrepreneurs can make toward the SDGs, and provides awardees with capacity-building training sessions and connections with business experts around the world.
A consortium of over 70 partners, WE Empower is co-led by Vital Voices and Julie Ann Wrigley Global Futures Laboratory at ASU and supported by partners such as Bank of Montréal (BMO), Diane von Furstenberg, the G5 Collective, GroYourBiz, Hawaii Tropical Botanical Garden, Mary Kay, Inc., Oxford University Said Business School, Procter & Gamble, Salesforce, UN Foundation, and the World Bank.
"We are thrilled to celebrate our partnership with the Women's Entrepreneurship Accelerator. Women entrepreneurs are valuable solutionaries for the UN SDGs and the global 2030 agenda, and WEA unlocks a suite of valuable support tools to help amplify positive impact."
-WE Empower UN SDG Challenge co-chair & ASU
Julie Ann Wrigley Global Futures Laboratory's Amanda Ellis.